"My first reaction when I knew I was HIV positive was terror. I experienced all kinds of fears but there were three primary fears, just like there are three primary colors. Mixing red, blue and yellow, you get all the others, right? Well, this was my color palette:
首先是脆弱性(例如,蓝色)。我知道我的身体不会永远持续下去,而且可以对待它。这似乎很明显,我知道,但我没有经历过。我一生中第一次真正担心死亡或疾病。我害怕接受一种可以限制我的自由并阻止我旅行的治疗方法,或者可能对我的身体产生次要影响。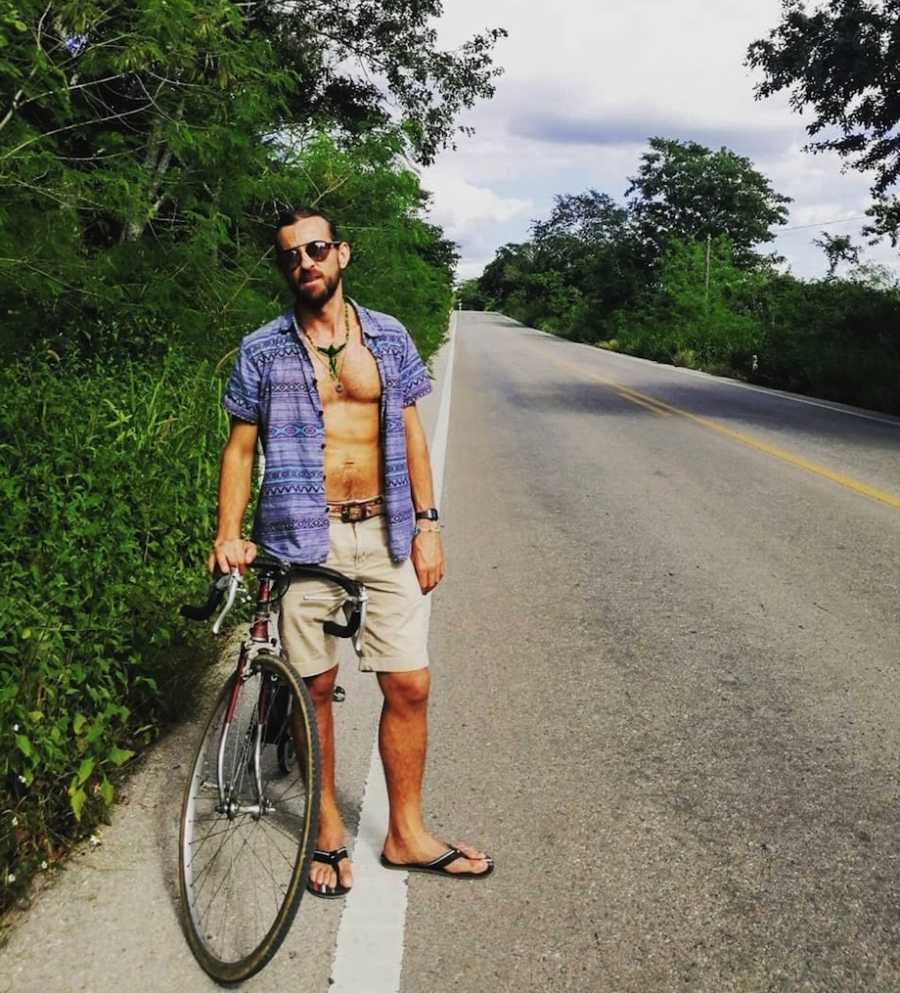 然后是隐私(黄色)。我曾经几乎带着斗篷,太阳镜和帽子去艾滋病毒诊所。我从Facebook中删除了许多"朋友",并删除了我在社交媒体上显示脸部的所有照片。我不想参加任何艾滋病毒组织或POZ会议,以防万一我在那里认识的人。实际上,在医院里,我见过我认识的人,我们假装彼此见面。
最后,我感到害怕拒绝(红色)。如果我想更换工作,我总是必须隐藏它。我担心我再也找不到室友了。最重要的是,我担心我会在余生中独自一人。如果我能有一个男朋友,他也必须保持积极的态度,以便他可以不惧怕。如果我不公开说,我的潜在男朋友也不会说,所以我们不会见面。我将永远是单身。"如果我有艾滋病毒,谁会想要我?"我花了很多晚上哭泣,想着:'为什么我?'
From these three primary colors came many other secondaries, mixing the previous and so the range was endless.
One day, someone told me, 'You must find a way to love the virus,' and I was close to telling him to f*ck off. I almost deleted from Facebook all those who shared spiritual messages with a photo of Gandhi on the background saying, 'Everything happens for a reason.' But I didn't do it. I didn't unfriend them. They were right.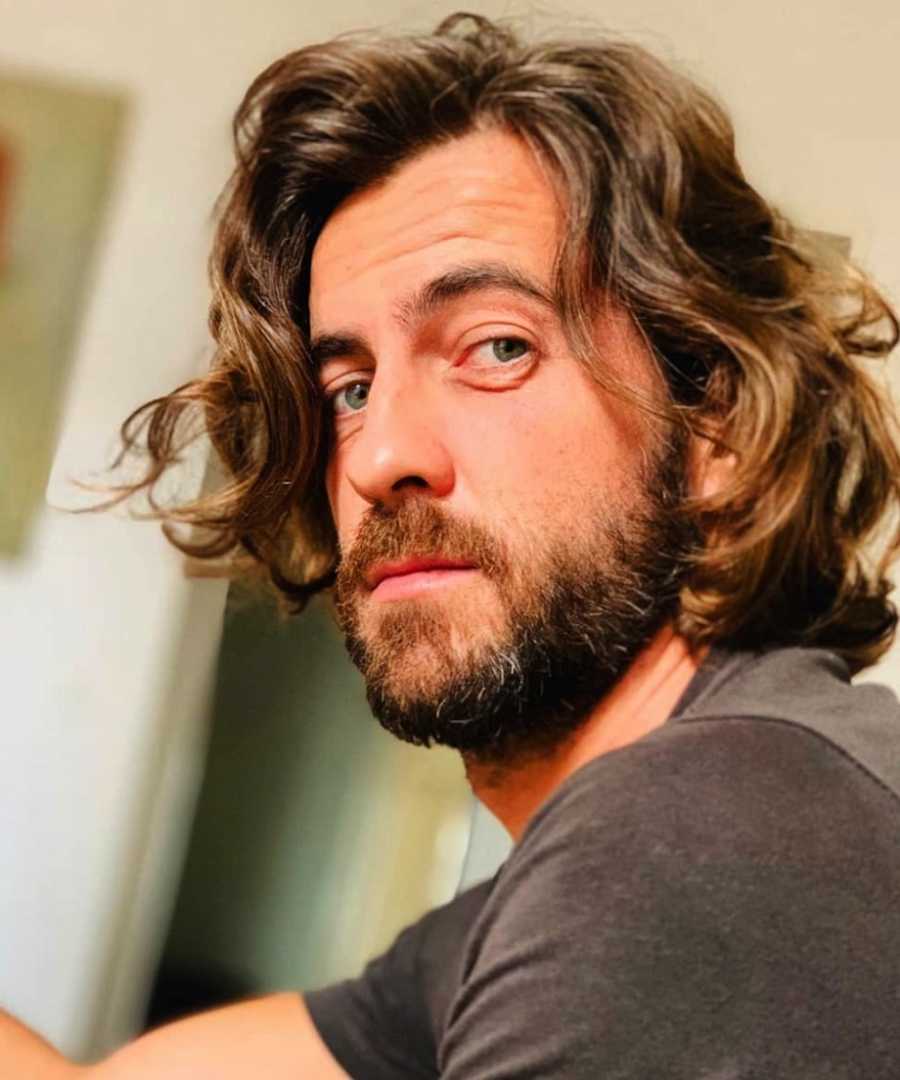 Two years ago, I arrived in America. The beginning was very hard—getting my medication was way more difficult than I expected. My medication cost 600 dollars in Spain and was covered by the public health system. The same pills cost 2,500 dollars in America, and I could only get them covered through a complicated system of insurance and co-pays. I was about to run out of medication. I also had a couple of bad experiences with guys when I said I was positive. But I knew I did not come to America to feel self-pity. I came to live with HIV with honesty, in a place where I had nothing to lose because nobody knew me.
我决定说Grindr和易燃物。I started talking with my Spanish friends, naturally, about it. I discussed my medication problem with a friend from the choir and he said, 'I am HIV positive, too, I can help you out.' This was happening more and more. More people answered me with, 'Me too.' I started to see how many people on Grindr put it directly in their profiles. I began to see people without fears, who spoke of this as just one more aspect of their life. It was just what I needed.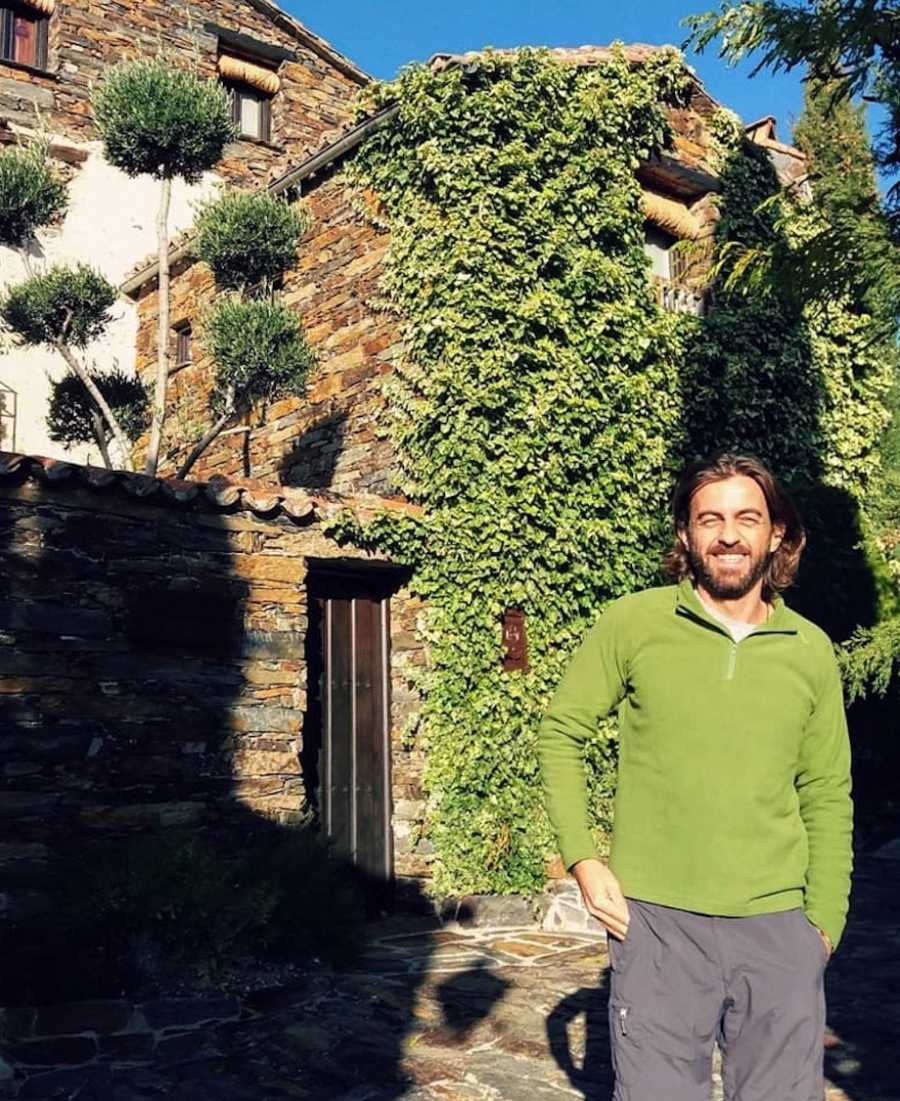 With time, I understood there will always be someone who rejects me and the HIV is one more reason. I understood the important thing is I love myself. I had to love myself and everything that goes with me. That includes the virus. If I love myself, external love is optional and therefore there is no fear of having it or not. I began to meditate and look within to know myself and to heal the things I had to heal.
I understood my body is not gonna last forever and I must take care of it. Nowadays, I am a vegetarian and I try to eat organic and consciously. I stopped smoking, drinking, and eating processed foods. I started to workout and no longer to impress others. I no longer need to impress the cute guys for them to love me in order to love myself. I am focused on my health, so I exchanged the weights for the yoga mat.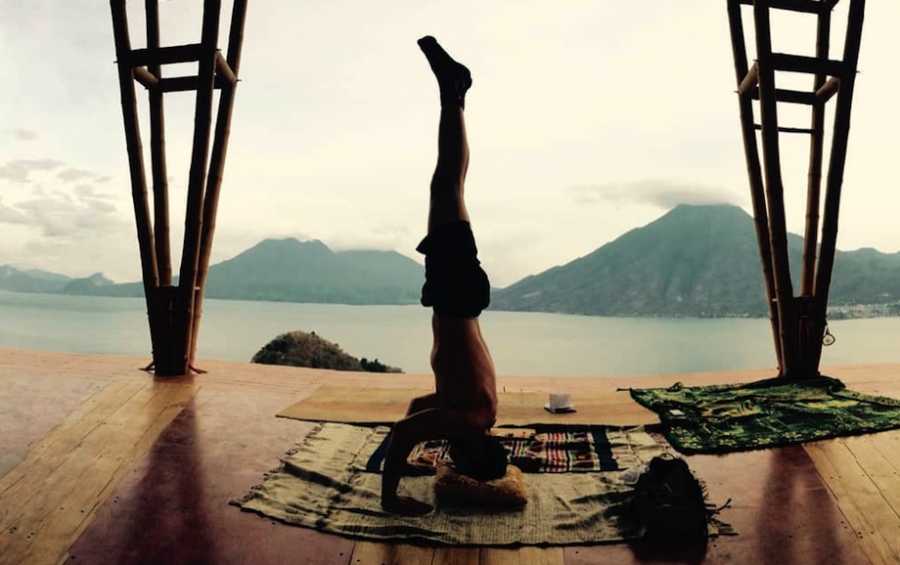 I understood if I isolated myself, I could lose the opportunity to connect with wonderful people. For me, love–both my own and from others–was purely related to sexual attraction or with sex itself. But I started to understand this wasn't love, but ego and sex was its food. I started to open up to find other ways to connect with people, talking about my truth and from my heart. With humility and understanding that we all have our fears, we all have our dramas, and above all, we all need love, this can be received in many ways. What happened since I changed this way of relating to myself and others can only be called MAGIC. The peak of this was my first post about HIV.
At this time, I have met incredible people who have taught me so many things, it would be impossible to write them here. I have received so much love from the brothers and sisters I have made on this path, I have even found myself crying asking, 'Why me? Why am I so lucky to receive so much love?'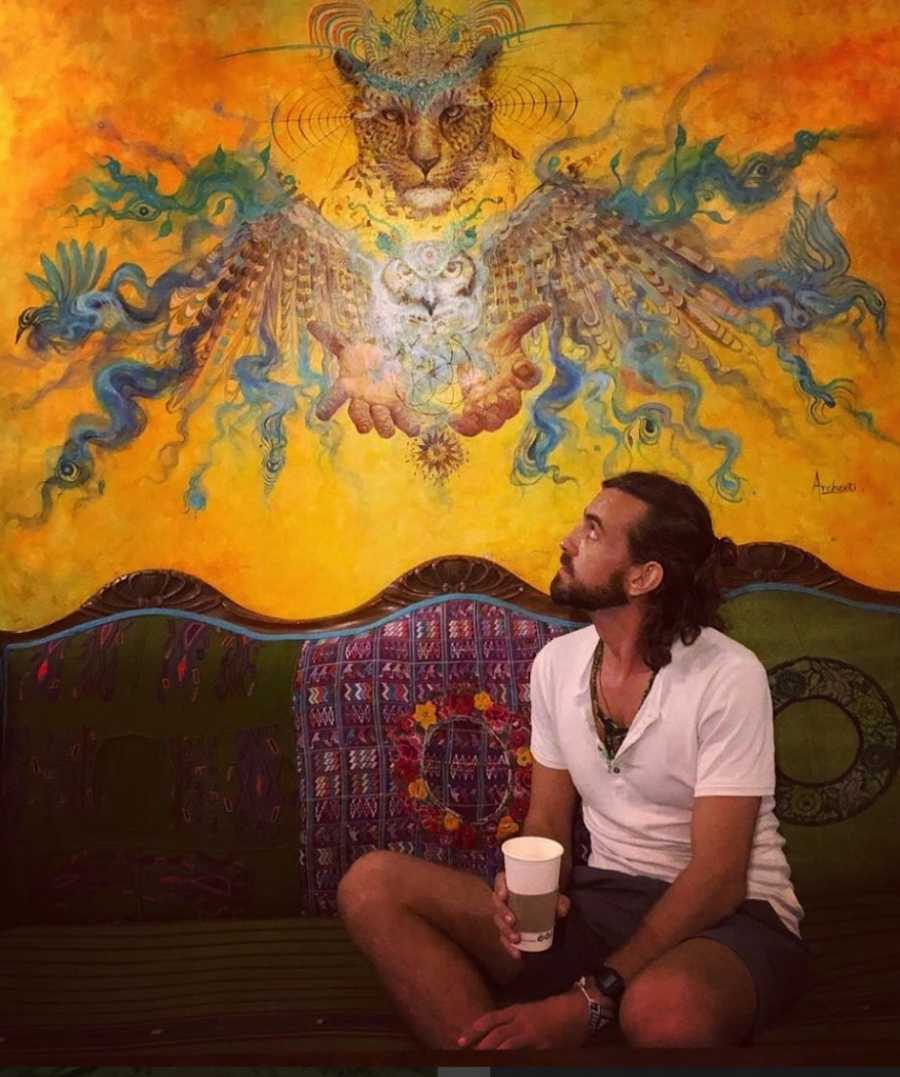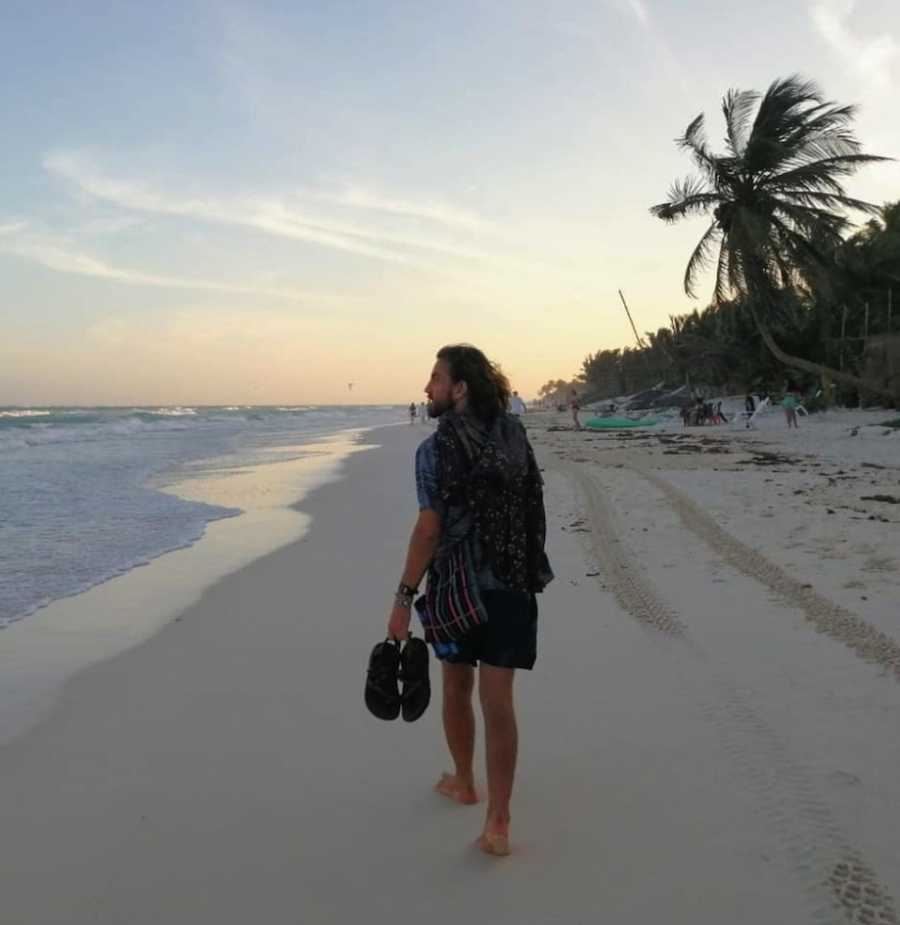 我开始参与LGBT团体、具体ally in three groups that completely marked me forever: Austin Gay Men's Chorus, the Austin Radical Faeries, and a camp for HIV-positive people. All of them were formed mostly by people older than me. In Spain, I had not had this opportunity to socialize with people this age. In these groups, I began to put faces to things I had seen in documentaries and films: The Stonewall riots, the AIDS epidemic in San Francisco, the struggle to get medicines that do not kill you more than HIV itself, people who participated in studies of new medicines in which most of the participants died, people who saw their partners die, some even two. Not only have I met them, but I shared with them a place where everyone spoke their truth and where others listened without judging. I became good friends, even brothers, with some of them.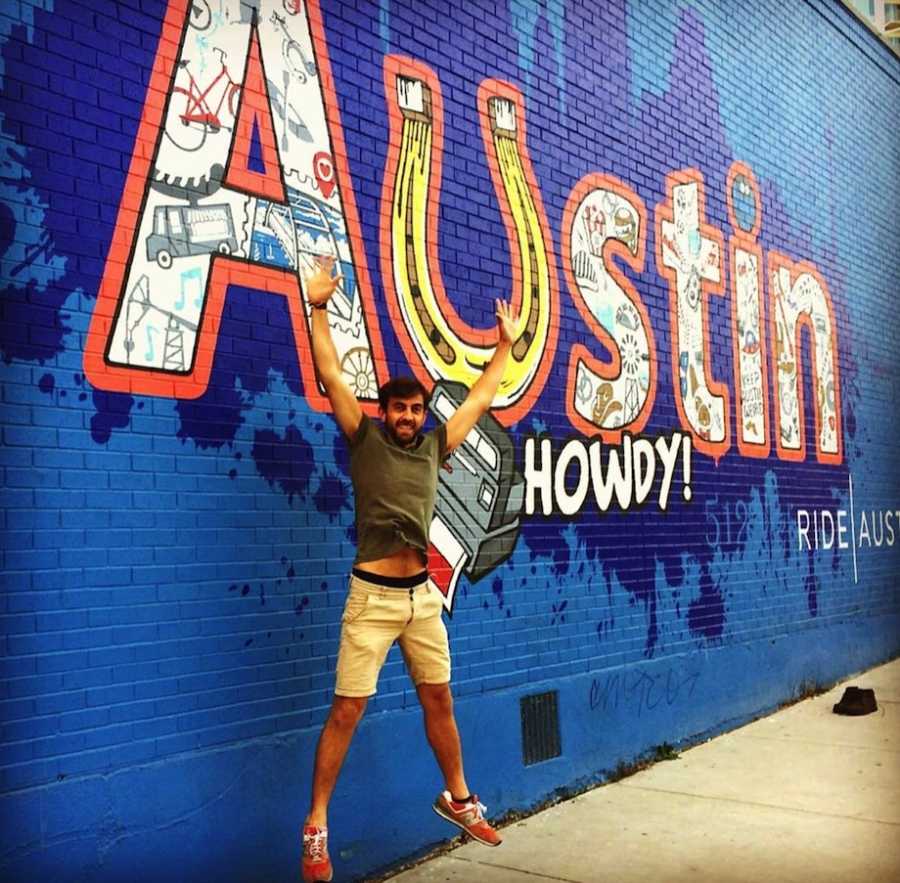 I have met a syndrome I did not know existed, the shame survivor. It is suffered by those who have survived HIV after burying most of their friends. They wonder why they did not die and feel guilty about it. It is something similar to what veterans suffer. It really was like a war, but the enemy was inside and there were no weapons to fight it.
I have traveled a lot and I have been in contact with many indigenous communities from different places. They all have something in common: respect for their elders. They listen to them, they honor them, they appreciate them, and they learn from them.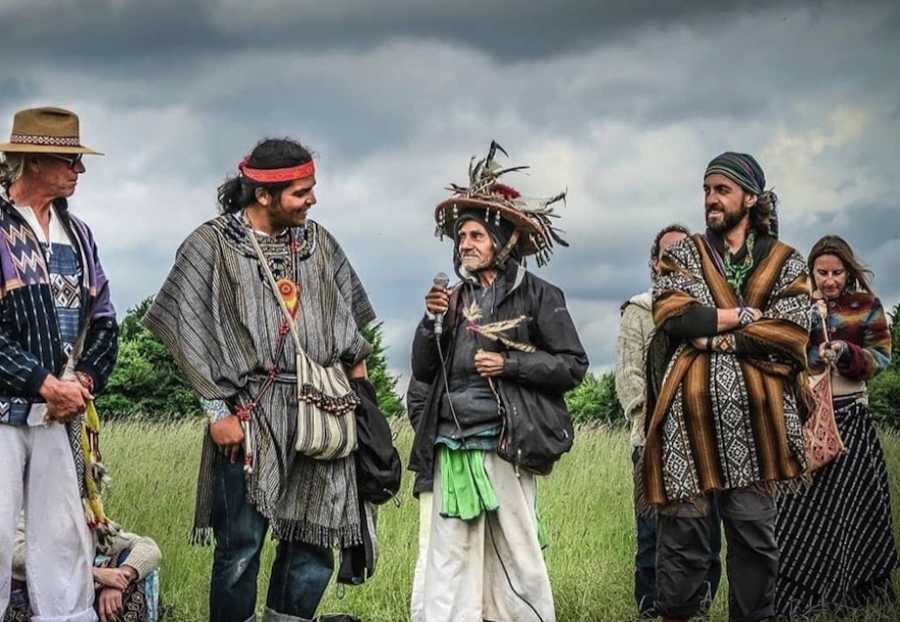 但是,在LGTB社区中,我们忽略了它们。新一代忘记了他们。有时,我们甚至对他们看不到他们,问自己:"这是什么?"我意识到回头看看我们来自何处的重要性,为什么我们拥有今天的权利。感谢奥巴马或Zapatero,我们没有平等的婚姻。我们之所以能归功于令人惊叹的匿名人士 - 被踢出家园或因说自己是同性恋而失业的人。那些在街上抗议的人,即使警察摔断了脸。那些西班牙独裁统治的人被判入狱。对于那些死于艾滋病的人或在新疗法研究中献出生命的人。那些去参加朋友的生日聚会时要埋葬朋友的人。今天,我可以自由地说我是同性恋和安宁,这要归功于那些同性恋,女同性恋者和跨性别者,他们在壁橱里遇到生命时就会出来。 They are heroes. They had the superpower of turning hate to love. They won, and they deserve to know.
Now I ask any gay, lesbian, or trans person younger than 40, how many times have you stood in front of one of our elders, taken their hand, and said, 'THANK YOU?' They need it and so do we. Our community has a lot of wounds to heal. Many of our elders live in enormous pain and need us. This is one of the reasons why I came out of the HIV closet. I want to honor the memory of those who are not here with us. I want to create a little conscience so those who have little left feel our warmth and gratitude.
Today, I can say if God appeared to me and told me I can be cured of HIV but I would have to forget everything I have learned thanks to the virus, I would say, 'I love my virus, I'll keep it and everything that has happened since then.'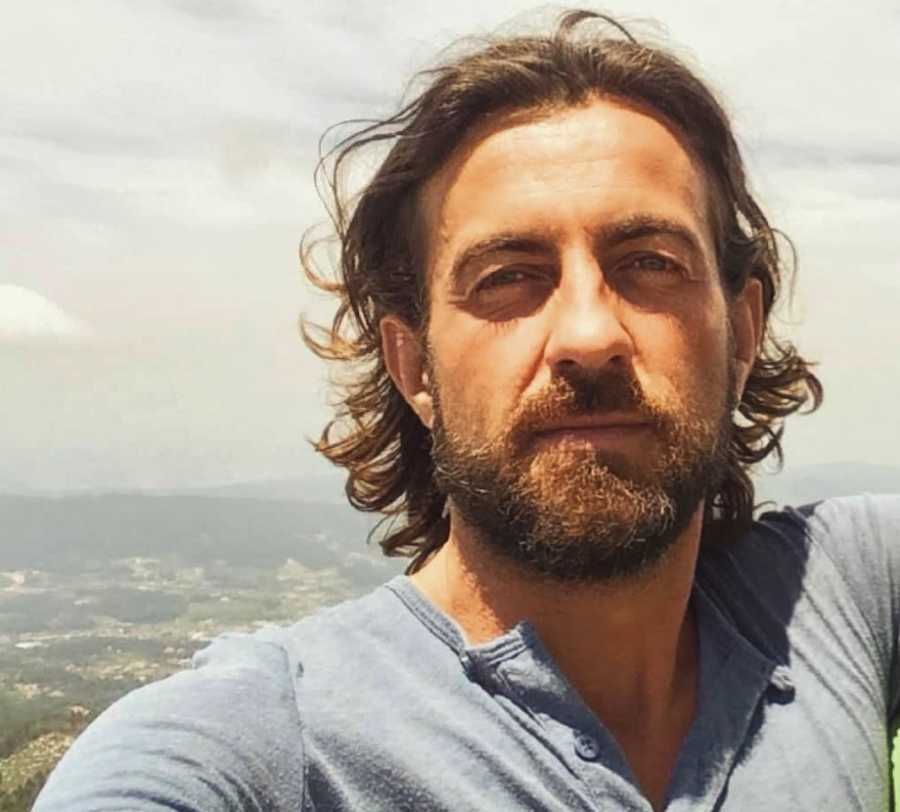 I changed my palette of fears for a smile. I changed the fear of being rejected for my own love and the love of my people reflected in the eyes of my soul sister, Branka. With that smile, I face the future now, with much more love than fear. Who will want me with HIV? Well, myself."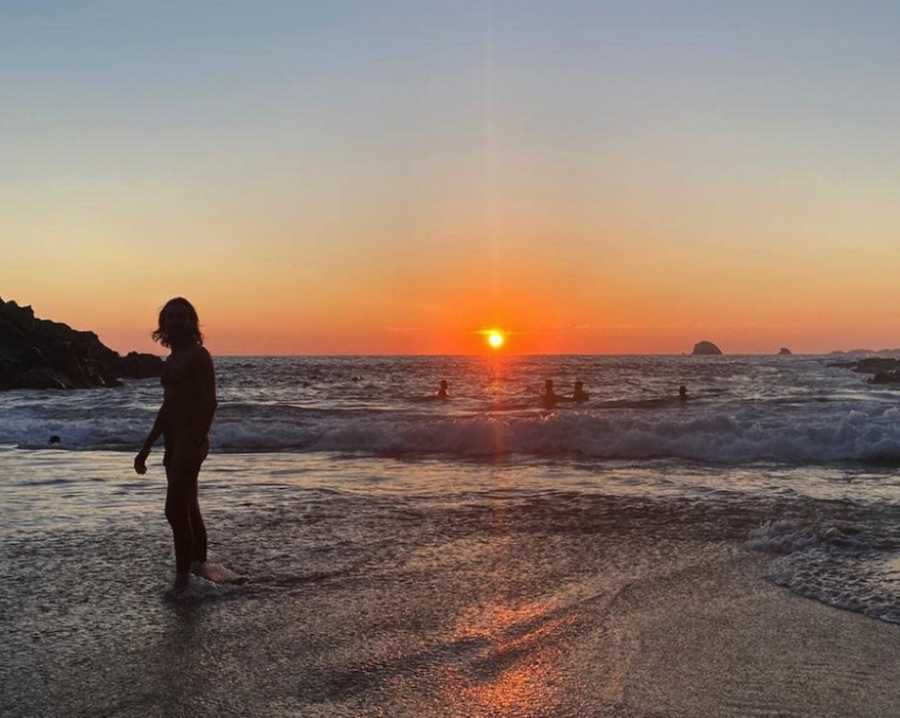 This story was submitted tobeplay网络一直不畅由安东尼奥·H(Antonio H.)Instagram。Do you have a similar experience? We'd like to hear your important journey. Submit your own story这里。Be sure to订阅to our free email newsletter for our best stories, andYouTube为了我们最好的视频。
阅读更多这样的感人故事:
'She was HIV+ and we knew she was our daughter. Time stopped when we saw her. She was absolutely beautiful and perfect, but her oversized clothes hung loosely on her tiny frail body.': Couple adopt HIV+ daughter, now pregnant with 'miracle' baby
'She's so beautiful.' 'Yeah, RIGHT. She's Christian! You don't have a chance.': LGBTQ couple thrives despite hate, claim 'love is so much stronger than words'
帮助我们表现出同情心具有感染力。SHAREthis beautiful story on Facebook with your friends and family.