"Brooklyn is the baby of our family, the youngest of 5 siblings. She was born just 11 months after her sister Gracie. Some would say they're Irish Twins, siblings born within the same year, often having the same characteristics as twins. It was true Brooklyn and Gracie were completely inseparable, but they were also polar opposites. Because Gracie and Brooklyn were so close in age, they practically did everything together. But it was pretty evident early on – they were different. Brooklyn was different. I often use the word 'different' and I wish I could put quotations around it every time, but it's the only way I could describe what I noticed. Later on, I came to understand what it really truly meant.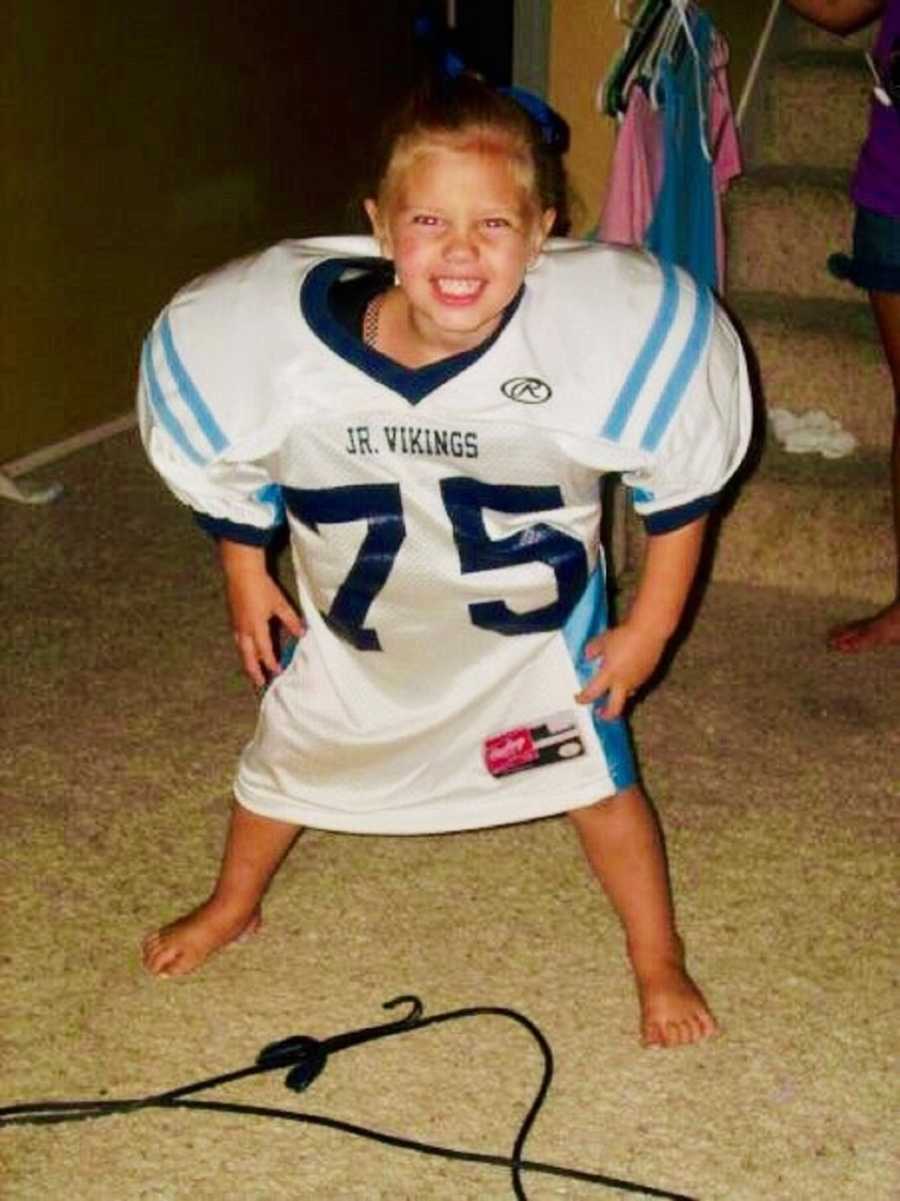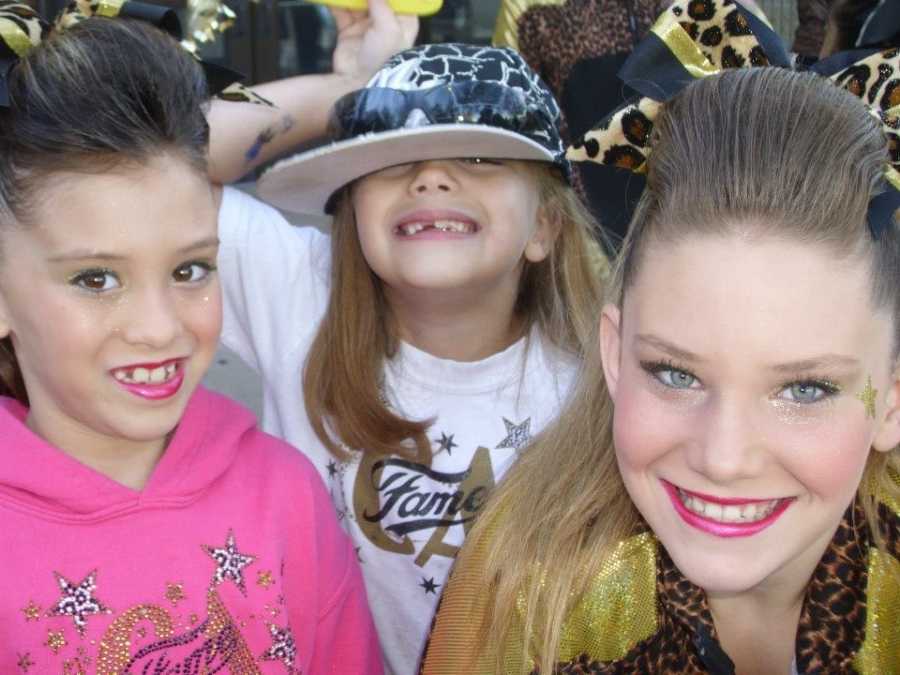 Gracie, Brooklyn's older sister was into all things girly. She loved wearing dresses and skirts and getting her hair done. Brooklyn preferred anything but dresses, and would much rather be outside playing with her older brothers. Her dad and I didn't think much of it. She was little, and she thought my husband was the coolest person on the planet. She was his partner, his buddy, they were inseparable. David and I wanted a little boy so badly, but we were blessed with 3 girls, so having a little girl who was somewhat of a tomboy what kind of fun. I think my husband enjoyed that part of her.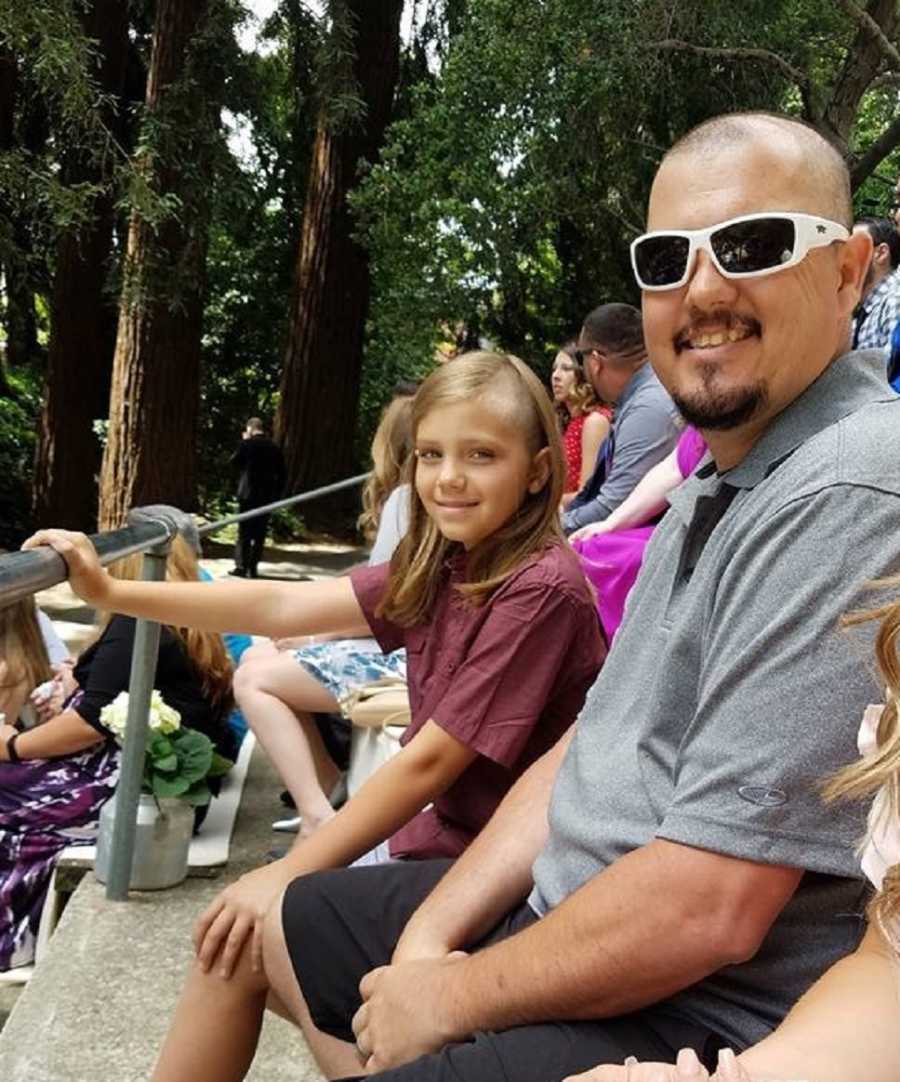 By the time Brooklyn was 4 years old, her tomboy phase became something different. I remember getting her ready for her first day of pre-K and she said to me, 'Mom, I want to dress like a girl today!' I mean, no big deal, right? She is a girl. What she meant by that was, today she didn't want to wear a hand-me-down shirt from her brother, or a baseball hat. She wanted to wear something that was bought for her – girl clothes. But at that moment, asking me to dress her like a girl when shewasa girl, made me question everything about who she was.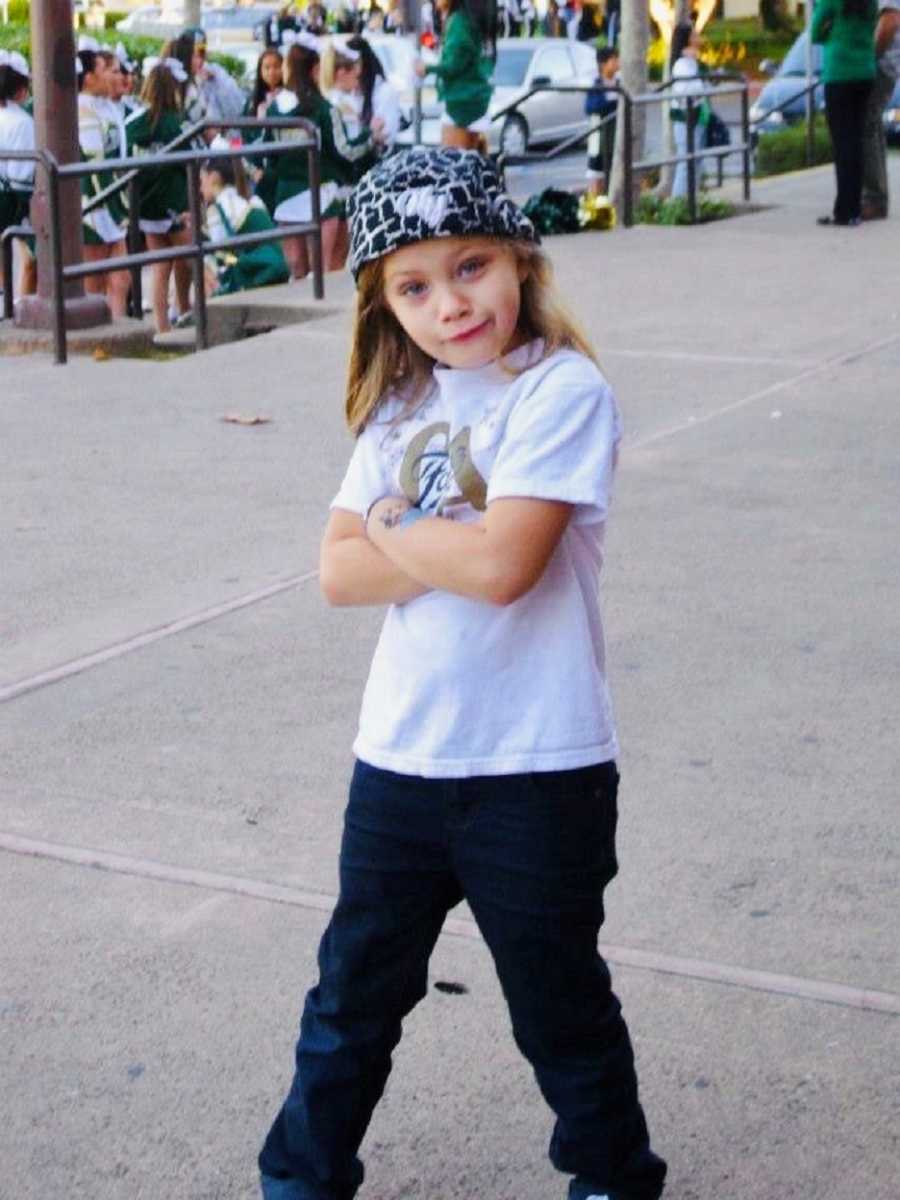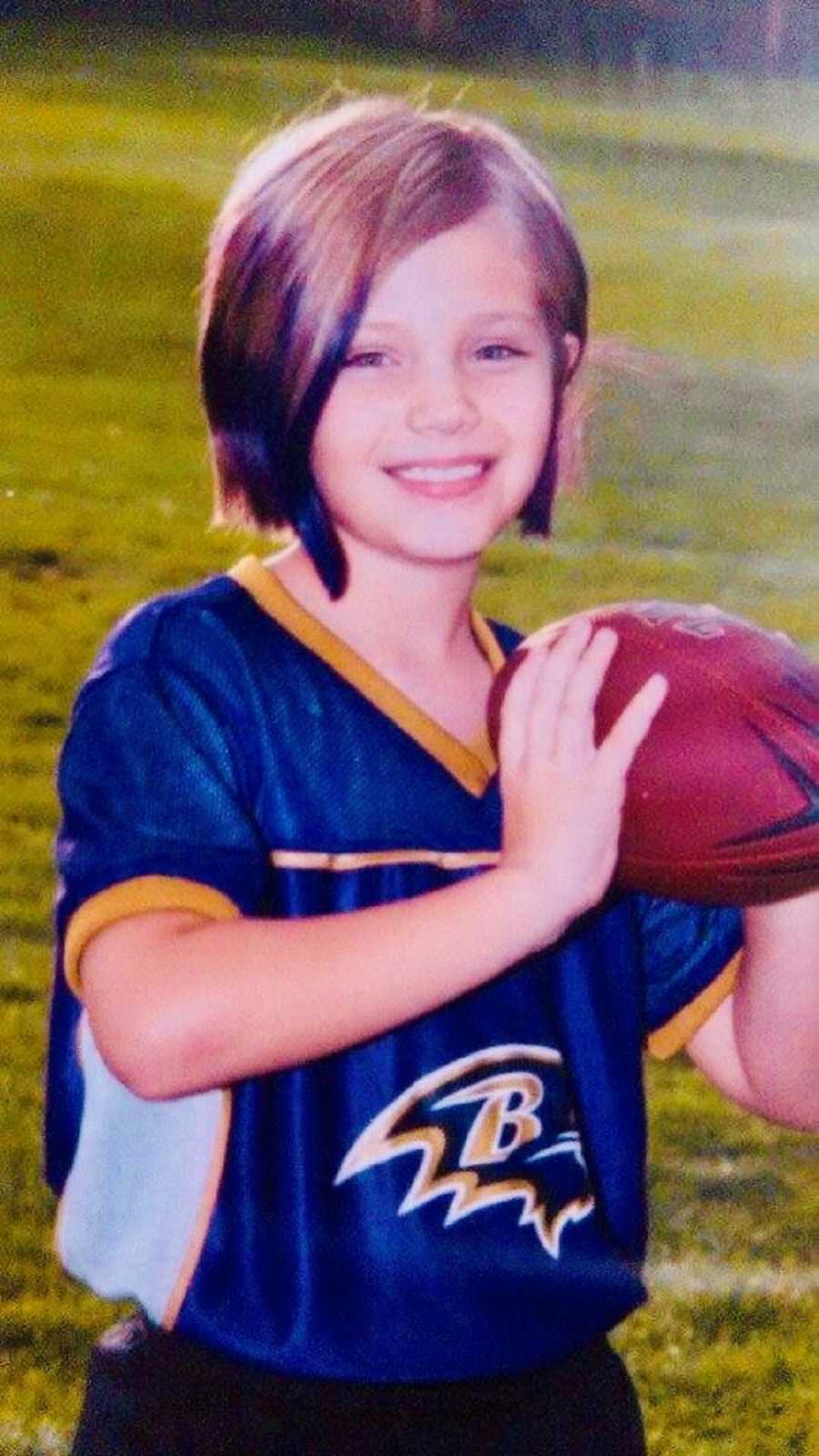 I remember going out to the living room and telling my husband before Brooklyn walked out to 'not make a big deal about what she was wearing,' as if she would stop dressing like a girl if we did. Both David and I tried not to make a big deal out of that moment and I'm not really sure whether I was proud that she looked so beautiful in her cute pink outfit, or if I was confused. As the weeks went on, she would go back and forth between dressing like a girl and dressing like a boy. I often had conversations with her, asking, 'Are you a boy or are you a girl?' Brooklyn always responded with the craziest look on her face. 'I'm a girl!'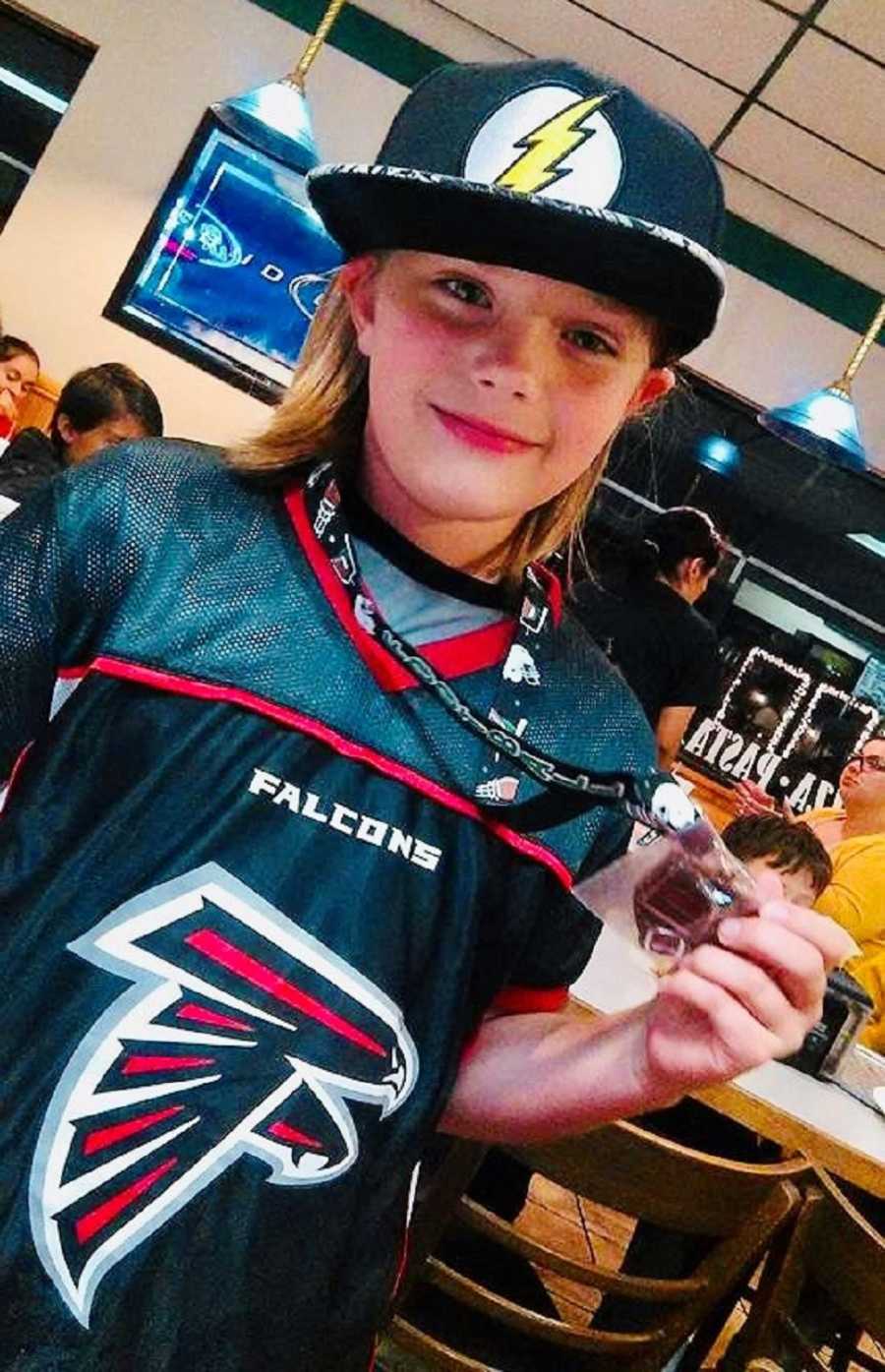 在布鲁克林穿着女孩衣服穿着的日子里,她会回家,立即戴上后退棒球帽,牛仔裤和她在上面骑着怪物卡车或热轮车,蝙蝠侠或超人可以找到的任何衬衫。就像她穿着女孩的衣服一样,就像她在4岁那样穿着她的衣服的方式并不是一个女孩的"正常"。我猜是因为她有两个大姐妹,而且他们绝对不像她那样穿。我没有阻止她像她想要的那样穿衣服。当然,有几天我们有家庭郊游或活动,我挑选了她的衣服,但是妈妈没有为所有孩子做什么呢?我不再为她买东西,这些东西大胆地少女般,粘着柔和的色彩,尽管我试图尽可能多地穿着粉红色和紫色。但是,这很快就会改变。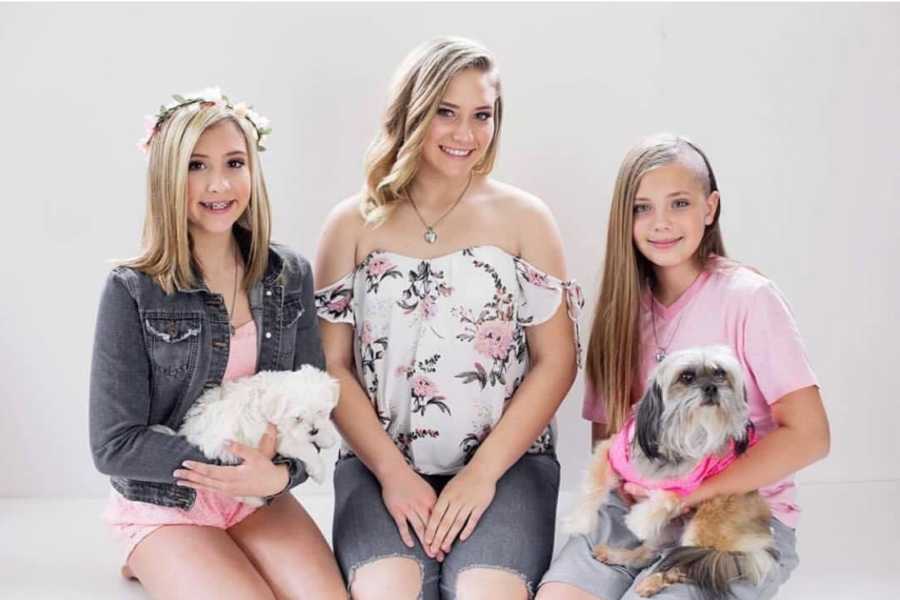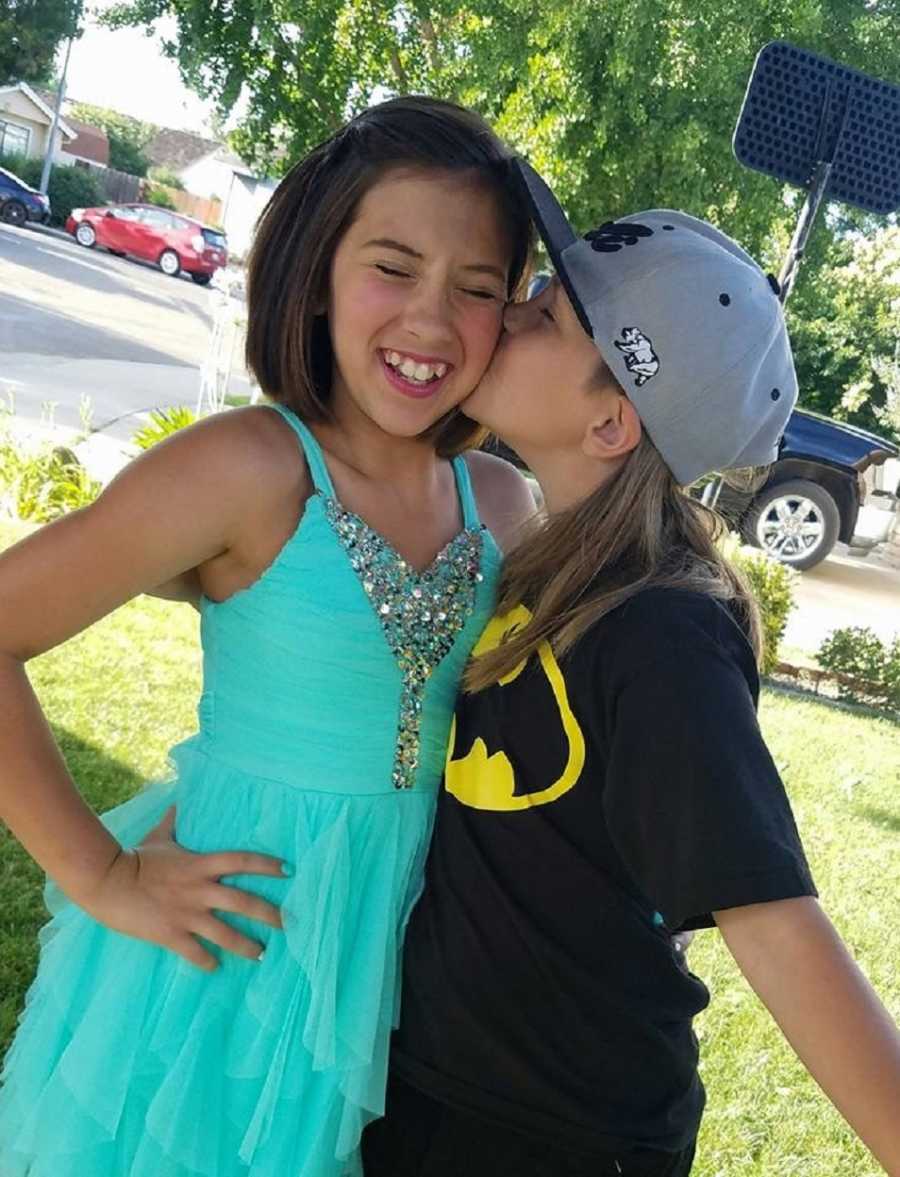 Brooklyn was 6 years old when I purchased a shirt for her that was black, but had hot pink all over it. The tears streamed down her face. She hated it so much, her daddy scooped her up into his arms.
'Don't cry, baby. We can take it back to the store and you can pick out whatever shirt you want,' he told her.
Brooklyn made a beeline to this long sleeve green shirt with a giant Tonka truck on it. Attached to it was your own Tonka truck that you got when you purchased the shirt. I tried to distract her from the shirt by pointing out girl's clothes with superheroes on it but she took one look at her daddy and he crumbled at her feet. We were taking that shirt home. Later that evening I sat down with my husband.
我说:"我认为我们需要停止购买她的衬衫形成女孩区。"'我认为强迫她穿自己不喜欢的衣服是不公平的。'
We made an agreement that her pants and underwear would come from the girl's section, but her shirts could be all boy.
我仍然继续与布鲁克林进行这些对话,问她是男孩还是女孩。无论我问她几岁,她总是回答:"一个女孩!"没有问题,毫无疑问,毫无疑问 - 她知道自己是一个女孩。最终,我停止问问,因为她很高兴,并且爱着自己成为谁。我和我丈夫有很多关于布鲁克林出来的可能性的讨论。我们经常讨论他如果布鲁克林是同性恋的感觉,但是一件事从未受到质疑 - 那是我们对她的爱。
Going out in public in Brooklyn's outfit of the day always lead to interesting conversations. Ordering at a restaurant, waiters would always call her, 'buddy.' I was so quick to correct them. Our friends and family would ask Brooklyn if she wants to be a boy, all because of how she dressed, the sports she loved, the cars she played with. I was the first one to correct them, always defending her, always proving that she was a girl. I failed to notice that Brooklyn never corrected anyone anytime they called her a boy. One night at dinner my husband David said, 'Why don't you correct anyone? If you're not a boy, then why don't you tell them you're a girl?' Her response was simple. 'I don't want to embarrass them.'
'Embarrass them!,' I said. 'They're calling you something you're not.'
'我知道,妈妈。但这没关系,如果他们认为我是男孩。我知道我是一个喜欢穿男孩衣服的女孩,因为他们更舒适。这没什么错。'
在那一刻我意识到我的husband and I we're giving our daughter the greatest gift. The gift of love. The gift of acceptance. The gift of knowing who you are. I was in complete awe of my young daughter sitting there. I knew that no matter what anyone else believes, what society thinks, what my friends and family may think, I knew Brooklyn was different in more ways than one.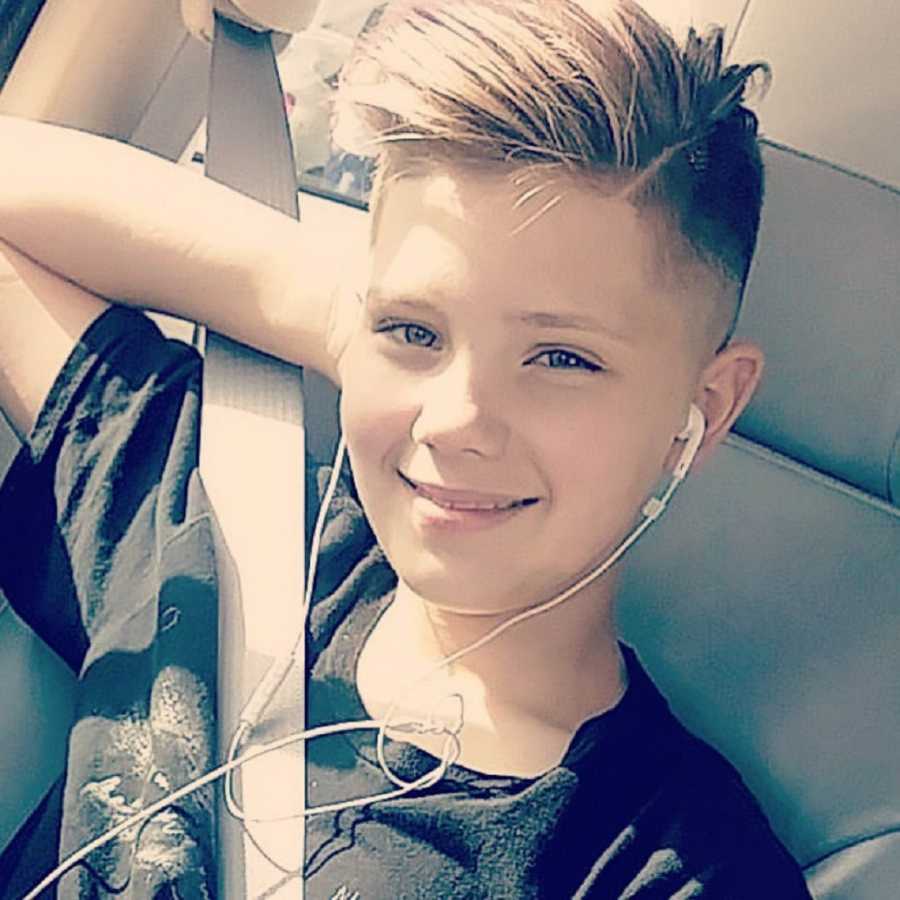 多年来,看着布鲁克林的变化,很明显,即使我爱我的三个女孩一样,她也与众不同。我的心告诉我,我需要我的家才能成为我想要成为的女孩的地方。这也意味着爱他们想要爱的人。在那一刻,我决定了这一点 - 我的孩子永远不会有"出来的瞬间"。我的孩子永远不必想知道我会因为他们所爱的人而想到的。我的孩子们不必坐下来,让我的谈话很难讨论。你为什么问?因为"出来的时刻"意味着他们已经感到不同,这是我想要的最后一件事。
我知道布鲁克林是同性恋,我不需要她坐下来记录我们的谈话。我不需要她给我写一封长信。我不需要她做任何事情,而是自己做任何事情,所以我开始与所有三个女孩的谈话。我希望他们知道爱有多种形式。我希望他们理解这确实很重要,但您的思维方式并非如此。我平等地爱我所有的孩子,但我以不同的方式爱你,因为你与众不同。您永远不必在自己的家中感到不同。我们的家是您安全的地方。与我的女孩进行了交谈后,我停止使用"不同"一词。社会可以使用它,但不能在我的家中使用它。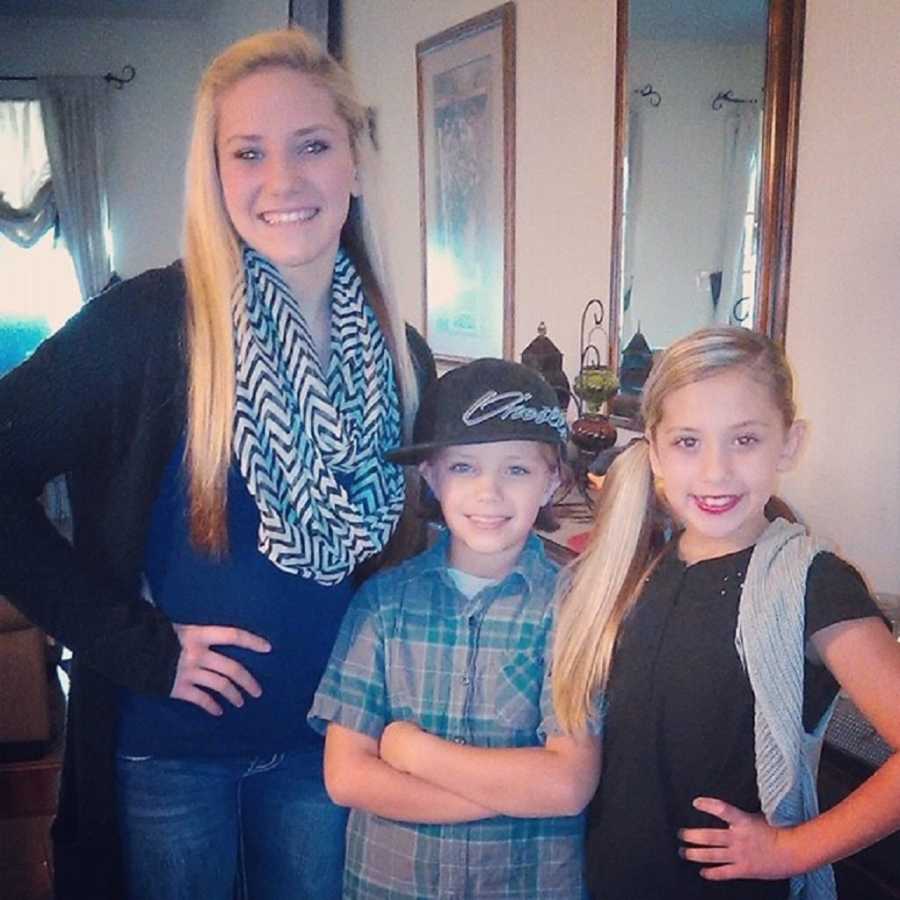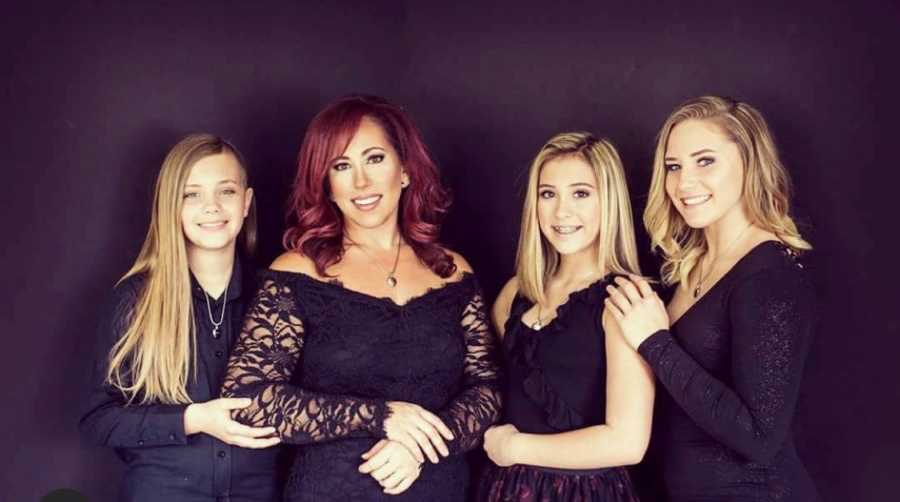 Two and a half years ago our life would change forever. My husband lost his battle with brain cancer. Brooklyn lost her best friend, her buddy, and her protector. My husband David, her dad, is a man of very few words. Headstrong, determined and stubborn, but his love for his kids was nothing short of amazing. I often worried how they would handle this kind of loss and I was scared. Society was already judgmental and harsh with those who love 'differently.' How would Brooklyn handle this and the pressure to be who she wanted to be without judgment from others? Middle school is scary enough and as a mom I was incredibly worried about her strength to get through it with everything happening. We started having more conversations, talking more about her personal life. Just as I teased my straight daughters about the boys they liked, Brooklyn was no exception. 'What's her name, tell me about the girl who is making you smile.'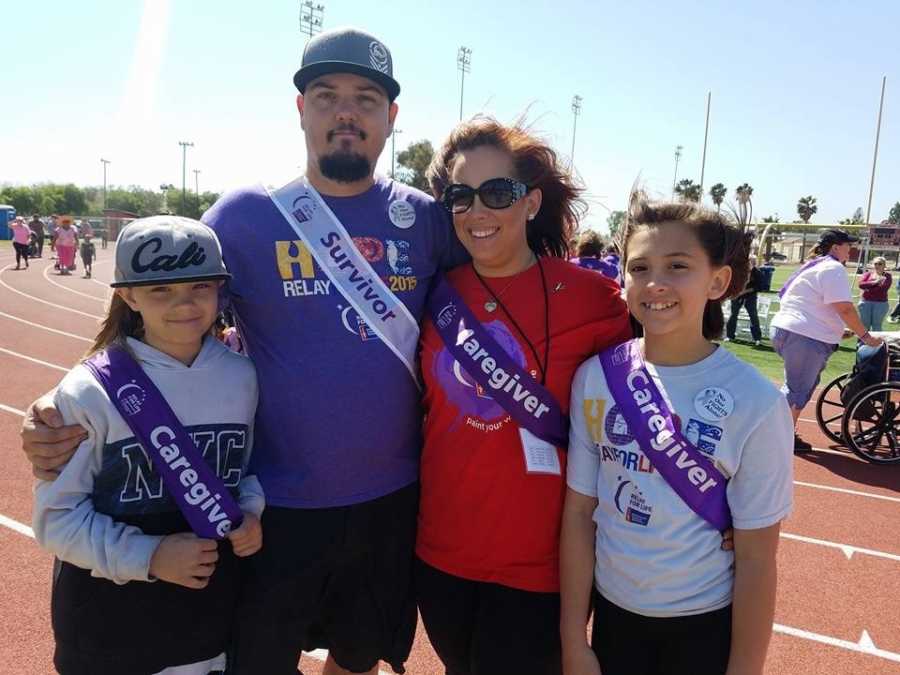 Even though Brooklyn never said the words, 'I'm gay,' I knew. She didn't have to. She knew it was different in our home. It was just who she liked. Just like my straight daughters. Crushes and likes, girlfriends and boyfriends. I wanted all 3 of them to know the conversation didn't have to change because we loved someone of the same sex. I wanted it to be normal in our home.
I stayed true and honored what my husband and I wanted. To create safe place for our kids. A place inside our home where they could be whoever they wanted to be, silly, sad, angry, happy, in love, gay or straight. The world can judge and be harsh and unequal, I will never allow any of my children – gay or straight – to feel their difference from the mother's love. Yes I'm aware society's view on who Brooklyn loves may be 'different,' but at the end of the day, she is my daughter. No less, no title, no label, plain and simple.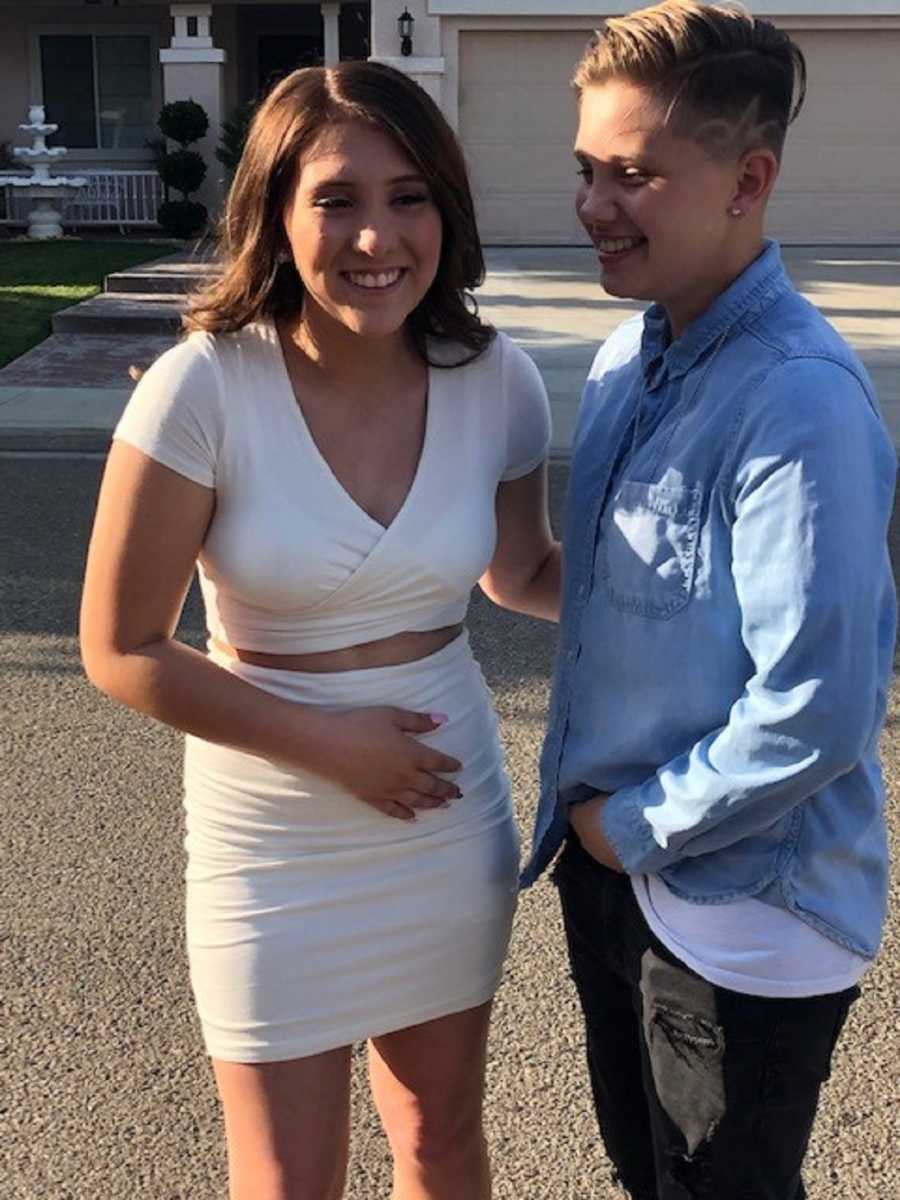 Since we have no 'coming out day,' we were excited to celebrate Pride for the first time at the largest Pride Parade in San Francisco. I don't think Brooklyn really knew what the day meant, or that they even had a day to celebrate love and the LGBTQ community. I'm pretty sure she googled it. In fact, she was more worried about refusing to wear rainbow because all she wears is black. The day before, we went shopping as a family to purchase our outfits. In true Brooklyn fashion, she found the perfect rainbow shirt, although she was still hesitant about wearing it. She didn't exude any particular excitement. I mean she smiled, but I think she was more nervous about the day because it was something she had never done. She barely called herself gay or used the words 'I'm gay' out loud, so going to a festival meant essentially having to shout it from the rooftops.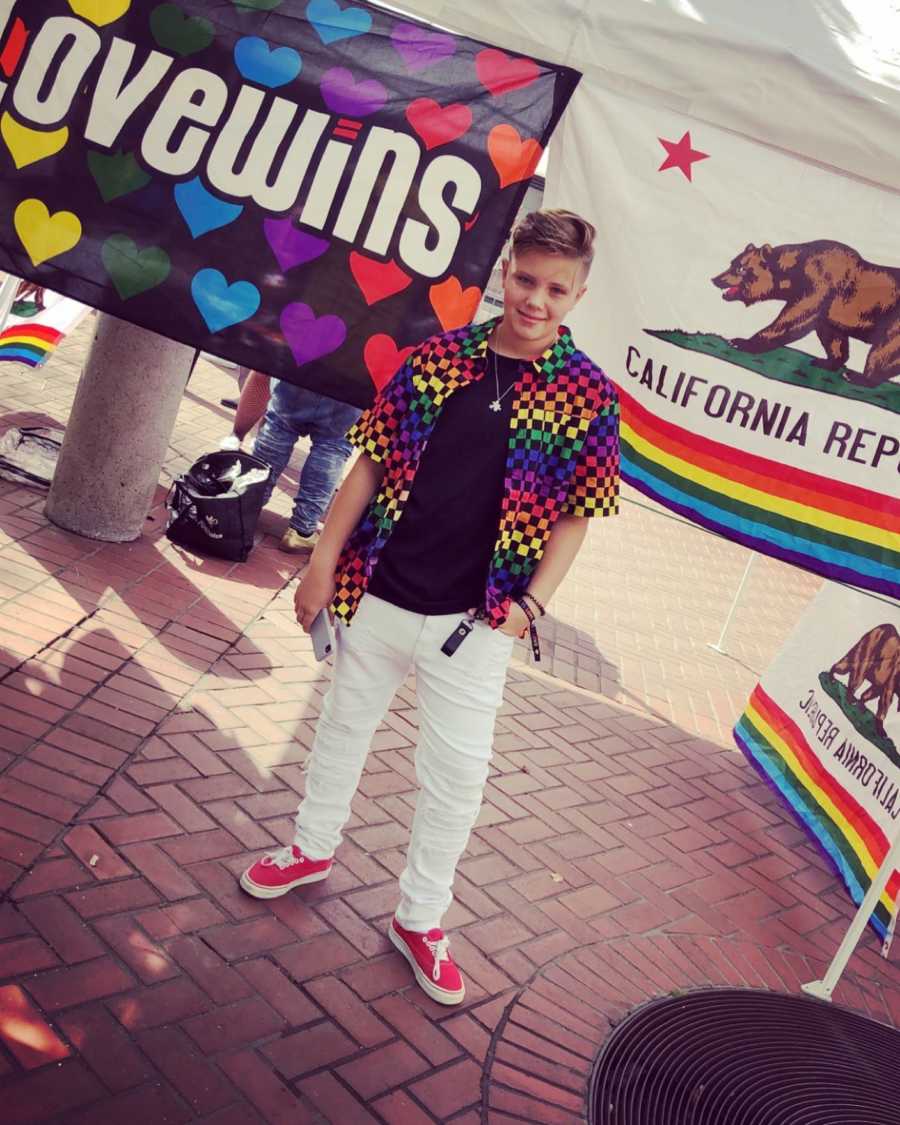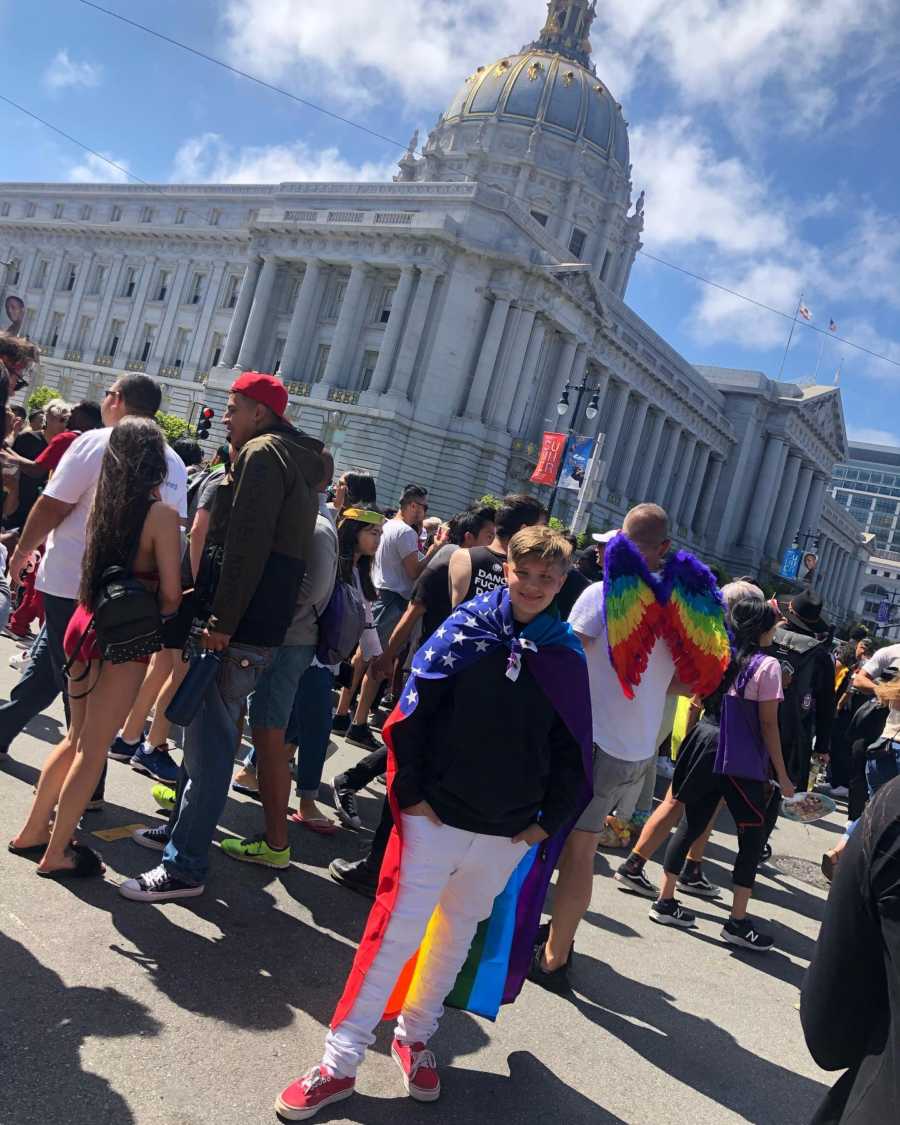 我们到达了游行的前排座位,我们到达了,但魔术发生在游行开始之前。布鲁克林环顾四周,可以看到其他看起来像她的女孩,她穿着像她一样穿着,与女友胳膊roke着。我慢慢地开始看到一个微笑,看到乔伊,看到接受,她终于开始看到自己。在我不知不觉中,她戴着彩虹旗作为斗篷,露出像太阳一样明亮的笑容。她从未要求回家。她从未要求停止步行休息一下。我认为第一次,她并不孤单。我记得她并肩走路,她抬头看着我,微笑着。她第一次呼吸。"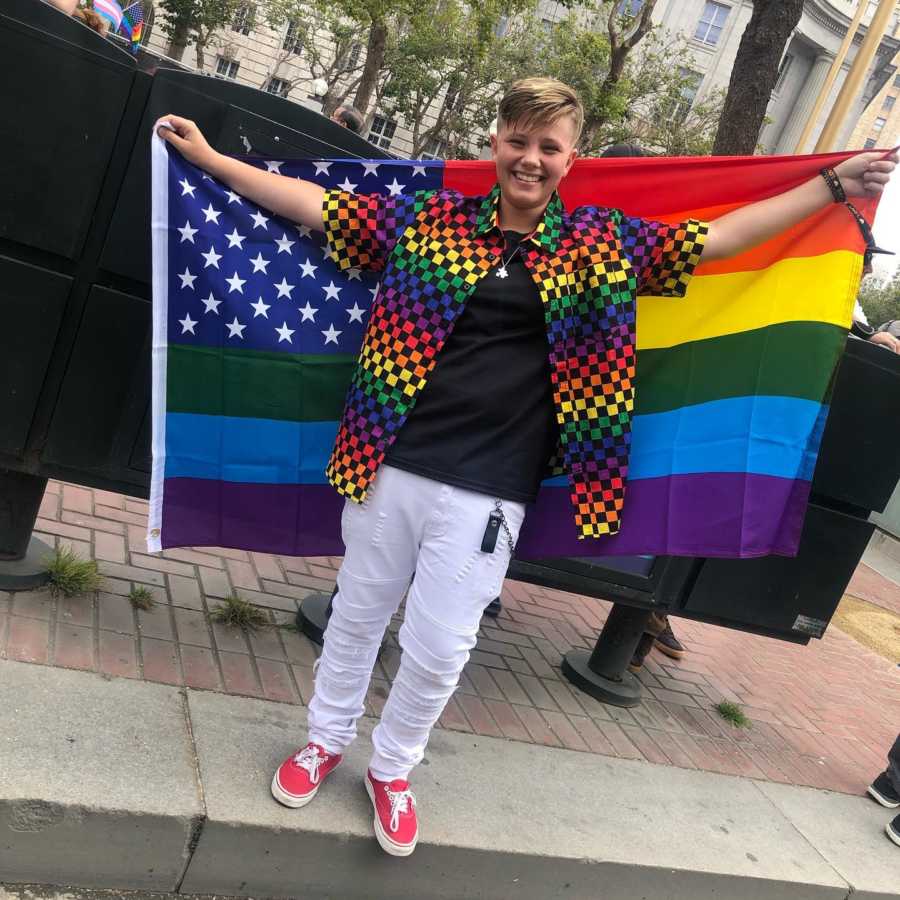 This story was submitted tobeplay网络一直不畅加利福尼亚的Kirsten Wanner。Do you have a similar experience? We'd like to hear your important journey. Submit your own storyhere,请确保subscribeto our free email newsletter for our best stories.
Read more stories like this:
'Mom, Is he gay?,' she innocently asks. 'Yeah, honey he is.' She lays on the blanket. 'I think I'm gay, too.' She says matter-of-factly. 'I think so too, hun.'
'I know you're a boy,' she whispered, tucking me in and kissing my forehead. My eyes widened. I hid who I was and planned to never tell a soul.'
Spread beauty and strength for others.SHARE这个故事与家人和朋友在Facebook上。